La Rioja: A gorgeous place for your meeting with great attractions and good services.
Meetings among the vineyards.
Its food and well known wine are the main touristic attraction of La Rioja, and also involves the main reason to celebrate a conference or meeting in this small Spanish region, well connected to Madrid, Barcelona and nearest big city: Bilbao.
The offer of La Rioja for the MICE tourism is focused on The Conference Hall and Auditorium Riojaforum, located in the capital; but the lure of wine, culture and landscapes makes that numerous meetings are also held in the spectacular wineries or the Vivanco Museum of Wine Culture, which have special spaces and services for it.
La Rioja is the place where the first words in Spanish were written, in the margin of a book by one of the scribes who performed their work in the Rioja Monasteries of Yuso and Suso. This historic environment today hosts meetings and conferences around the Spanish language and other matters as do other monasteries, castles and historic buildings in the region.
For guest programmes and post-conference activities gastronomy and wine tourism in this region are undoubted attractions. La Rioja offers winery tours, wine tasting courses, team building activities in vineyards or simply enjoying a tapas route in Laurel Street or the stellar cuisine of his most famous chefs.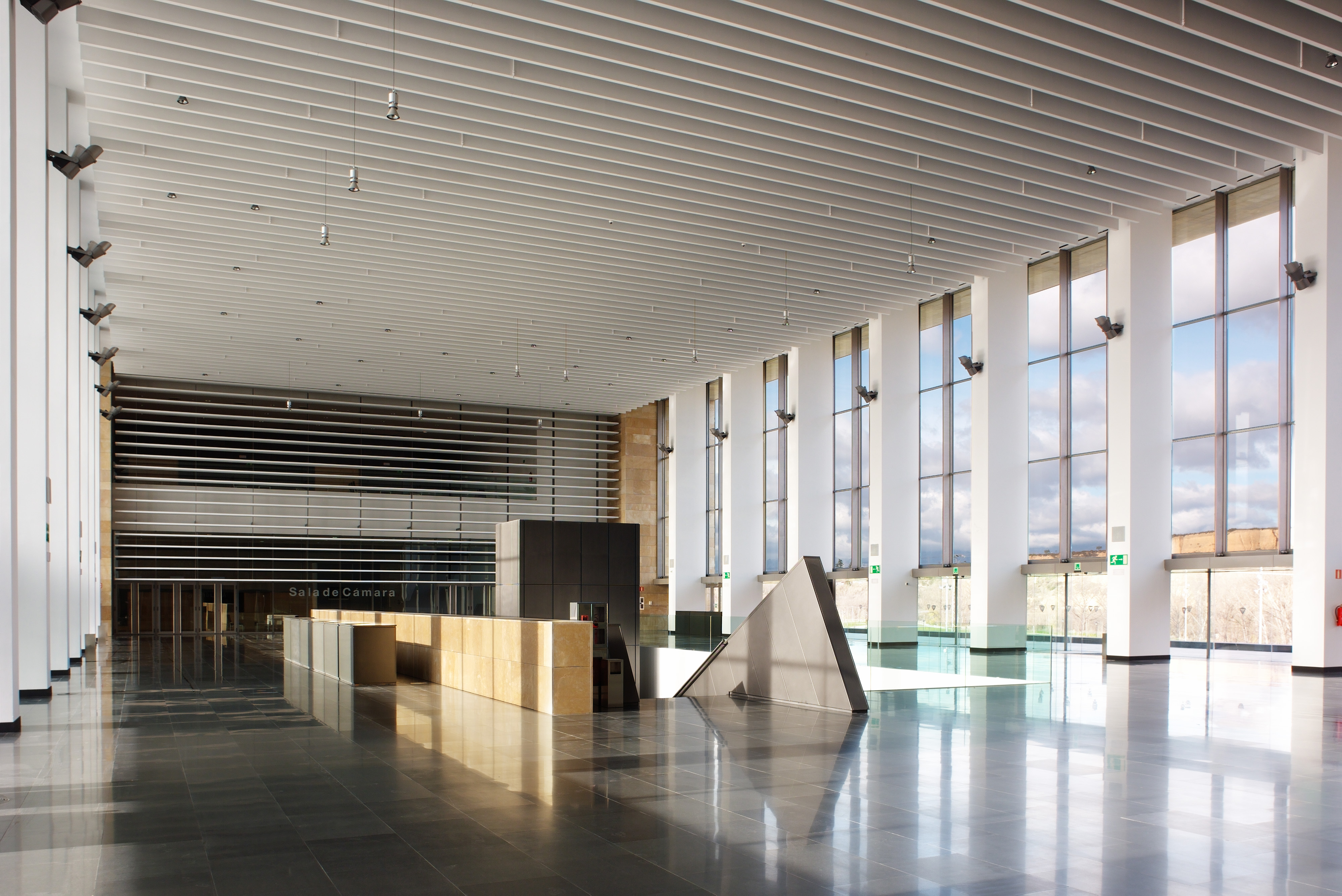 Balloon flying over La Rioja enjoying different landscapes will leave your workmates astonish. Enjoying its unique cuisine in an old stone cellar will predispose you to depth dialogue and networking. To make a wine tasting in a cloister or in the middle of a vineyard will satisfy all participants. La Rioja lovingly cares the details, which are the most important thing, thanks to the MICE professionals who work and know first-hand the destination.
Riojans are welcoming people; its history has been written by Celts, Romans, Visigoths, Arabs, Christians ... It's an historic cross path. A place to stay and enjoy! From the historic hotels of the cities, to the charming boutique hotels among vineyards or in the mountains, all it's full of elegant locations to chat in a relaxed manner after the meeting, enjoying a good wine. Let's make a toast in La Rioja for your successful meetings!